Yes, this word means relating to, or characteristic of...
Well, what do you think?
The word certainly has a warm feel about it, doesn't it?
And a certain round brownness...
And of course this is just what you'd expect, because

turdine

means to do with...
...thrushes.
Yes, that's right. Thrushes. The spotty singing things: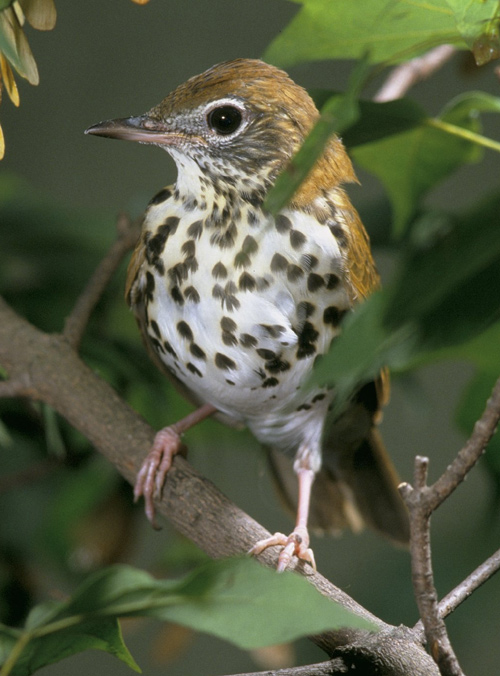 That beauty is a Wood Thrush, Hylocichla mustelina, from America.
And here's an English Song Thrush, er, singing:
Both

turdine, without a doubt.
But glorious, all the same.
Word Not To Use Today:

turdine

. I mean, what's wrong with thrush-like? Or thrushy?

Turdine

comes from the Latin turdus, which means thrush.