I got an invitation the other day:
Fall head over

heels

with the new IKEA catalogue, my inbox suggested.
Presumably they've printed them with camouflage paint and are planning to leave them piled up at the top of the steps.
Ah well. I suppose it was nice of them to warn me.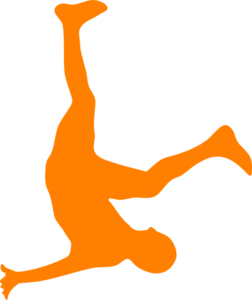 Picture: Falling Man in Organge [sic] by bharath
Word To Use Today:

heel

. The word meaning bit of a foot comes from the Old English hēla and is related to the Old Frisian hēl.