The trouble with spotting a

quarry

is that they're usually hidden behind high safety gates. The other trouble with trying to find a

quarry

is the
Aaa

a

rrrrrrggggghhhhh

hhh

hhh

...
...splut thing.
Luckily there are other sorts of

quarry

about. For a start, a

quarry

can be more or less anything you're trying to find.
For a hedgehog that'll include slugs, and for a robin it'll include worms.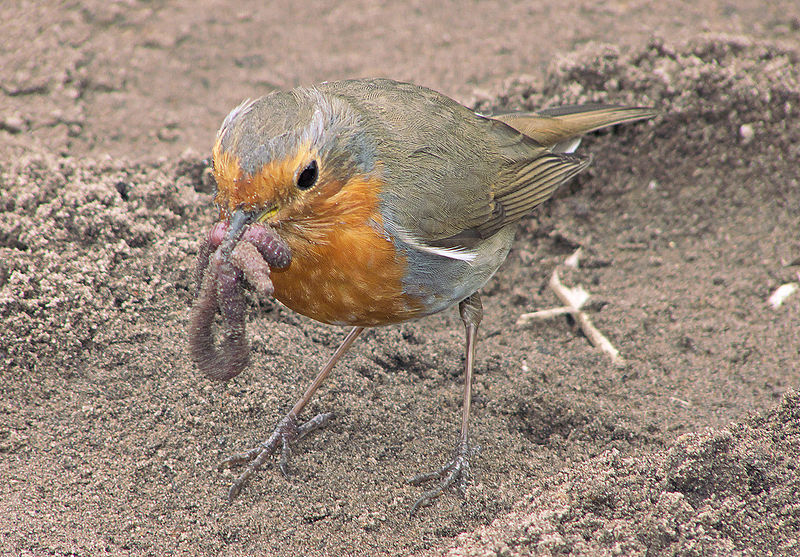 Photo by Rasbak

.
Mm. Nice slippery slurpy worms. Yum!
Even easier, a

quarry

is a square or diamond shape. This is why

quarry tiles

are so called, and not because the clay of which they are made has come from a

quarry

, though it probably will have done.
Lastly, a

quarry

can be a small diamond-shaped pane of glass:
Photo by
Kenneth Allen
or a square-sectioned cross-bow bolt.
Right. So I'm going out to see if I can find a worm, then.
Good hunting!
Spot the frippet:

quarry

. The big hole word comes from the Latin quadr

ā

re, to make square; the catching prey word comes from the Old French cuire

é

, what is placed on the hide [of an animal] ie entrails, from the Latin corium leather, probably with a bit of the French coree, entrails, mixed into the word; and the square shape comes from the Old French quarr

é

, from the Latin quadrus, square.